DELIVERY KPIS
Enhance your transportation strategy according to your strengths and weaknesses
Analyze transport service quality with Experform and turn it into a competitive advantage.
Experform is a business intelligence (BI) tool that lets you easily analyze your tracking data and improve transport performance.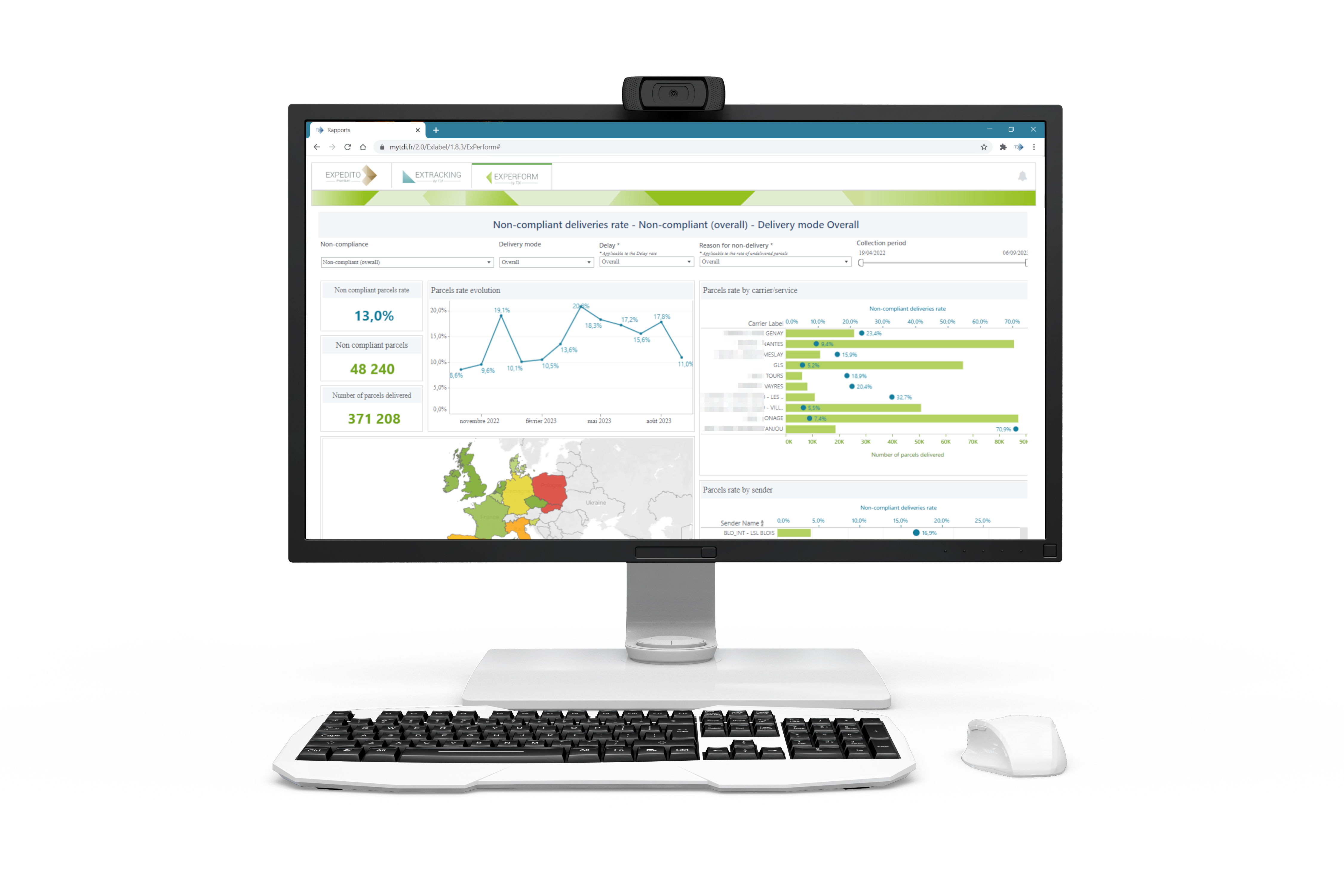 TRANSPORT PERFORMANCE ANALYSIS
This plug-in presents a library of KPIs (Key Performance Indicators) geared to measure carrier performance.
Experform allows you to evaluate the service rate, average delivery times, and the rate of non-compliant deliveries (delays, undelivered packages, etc.).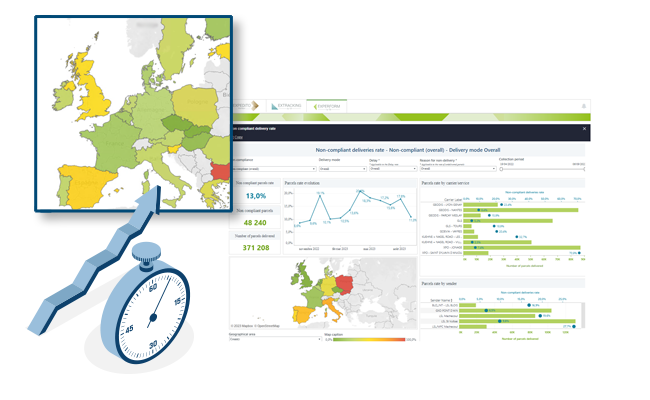 customizABLE graphs
Imagine and create as many charts as you wish according to your specific needs.
Refine your analysis by geographical area (region or country), by time period, or by other filters of your choice.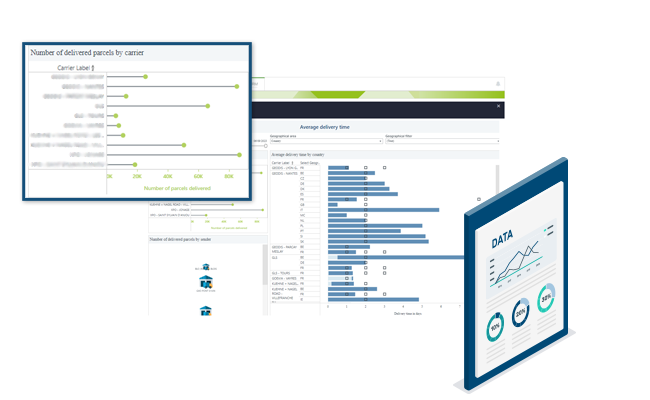 Data export TO YOUR IS
Export Experform data to your Information System and continue your analysis independently.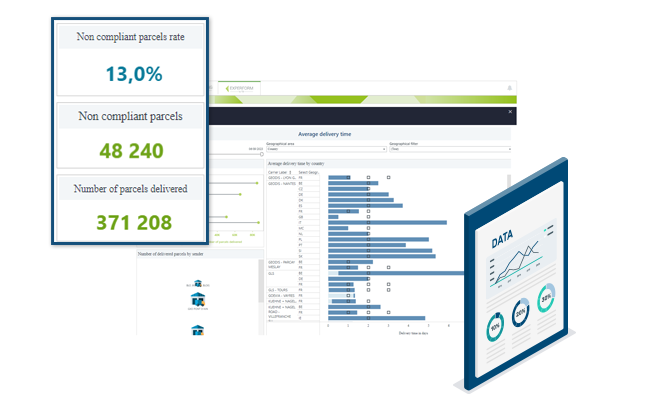 OTHER MODULES
MULTI CARRIER
SHIPPING SOFTWARE
Integration of shipping information
Shipment consolidation
Generating labels & shipping documents
Delivery adress checks
ALERT ON
DELIVERY ISSUES
Sorting of shipments by risk level
Alert costomization
Automation and scheduling of alerts and notifications
BRANDED TRACKING
AND NOTIFICATIONS
Sending notifications by email
Tracking page customization (LiveTrack)
Notification customization
CERTIFIED
CARRIER LABELS
Generating certified labels
Generating transport documents (delivery notes, CN23, etc.)
File exchange with carriers via EDI
RIGHT CARRIER
SELECTION
Manage all your tariffs
Control over delivery timelines
Carrier restriction management
Timeline & cost calculator
TRACK & TRACE
Collection of tracking events
History of tracking events
Proofs of Delivery (POD) available via URL
Previous
Next